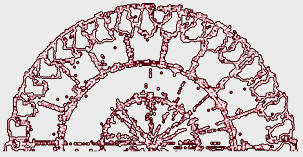 Midway Pharmaceuticals, Inc.
John Alverdy, M.D.
Dr. Alverdy is the Sarah and Harold Thompson Professor and Vice Chairman of Surgery and Director, Minimally Invasive Surgery at The University of Chicago Pritzker School of Medicine. He is an NIH-funded recognized leader in the field of gastrointestinal defense mechanisms directed at preventing invasion by infectious diseases. His seminal publication in the July 28, 2005 issue of Science identifies host factors that induce gut
bacterial virulence. He is a member of the Society of Gastroenterologic Surgeons and served on the editorial board of the Journal of Surgical Research. Dr. Alverdy has published over 100 reviews, textbook chapters, peer reviewed scientific articles, and abstract.

Eugene Chang, M.D.
Dr. Chang is the Martin Boyer Professor of Medicine at The University of Chicago Pritzker School of Medicine and the Co-Director of the Inflammatory Bowel Disease Center - Basic Research Faculty. He is the current Chair of the American Gastroenterological Association Council. His research focuses on intestinal exchange transport proteins and intestinal mucosal protection. He is an internationally recognized investigator in the field of mucosal cytoprotection from inflammation and immune-associated injury. He has served as an Associate Editor for Gastroenterology and as a past President of the Gastroenterology Research Group. Dr. Chang is an author of over 250 textbook chapters, peer reviewed scientific articles and abstracts.

Elaine Petrof, M.D.
Dr. Petrof is an Assistant Professor of Medicine, Section of Infectious Diseases, Gastrointestinal Diseases Research Unit, Queen's University, Kingston, Ontario; and formerly Assistant Professor in the Division of Infectious Diseases, Clinical Pharmacology and Pharmacogenetics at The University of Chicago Department of Medicine. She has conducted extensive research in gastroenterology and in infectious diseases affecting the urinary tract. She is a leading researcher on probiotics, or good bacteria. One of Dr. Petrof's areas of interest is in studying the molecular basis of the effects of probiotic formulations in inflammatory bowel disease.