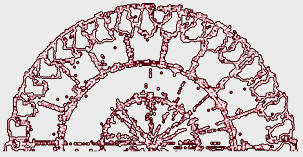 Midway Pharmaceuticals, Inc.
Ralph Weichselbaum, M.D.
Dr. Weichselbaum is the D.K. Ludwig Professor and Chairman of the Department of Radiation and Cellular Oncology at the University of Chicago. His broad research interests range from innovative multidisciplinary clinical programs in head and neck cancer treatments, to laboratory studies of DNA recombination and repair signal transduction, gene-targeted radiotherapy, ionizing radiation and angiogenic therapy, and chemoprevention. His
many professional honors and awards include appointment as one of only three radiation oncologists at the Institute of Medicine of the National Academy of Sciences; honorary membership in the Swiss Society of Radiology; and the John B. Little Award from Harvard School of Public Health.

Ka Yee Lee Ph.D.
Dr. Lee is an Associate Professor of Chemistry at the University of Chicago where she conducts research on lung surfactant, a complex mixture of lipids and proteins that assists the breathing process. She also studies beta amyloid, a plaque-forming substance implicated in the pathology of Alzheimer's disease. Other projects include targeting selectivity of antimicrobial peptides, the use of polymers as membrane sealants, and the interactions between lipids and cholesterol in the cell membrane. Her many honors include research fellowships from the Alfred Sloan Foundation and the David and Lucile Packard Foundation, the Biophysical Society's Margaret Oakley Dayhoff Award, and "40 Under 40" recognition from Crain's Chicago Business.

Daniel Von Hoff, M.D., F.A.C.P.
Dr. Von Hoff is currently Physician-in-Chief and Director of the Clinical Translational Research Division of the Translational Genomics Research Institute (TGen), Clinical Professor of Medicine at the University of Arizona and Chief Science Officer at the Scottsdale Healthcare Research Center. Dr. Von Hoff is a former President of the American Association for Cancer Research, a member of the FDA's Oncology Drugs Advisory Committee and a member of the Board of Scientific Advisors of the National Cancer Institute. Dr. Von Hoff has helped direct more than 250 cancer Phase I clinical trials and has contributed to the successful development and approval of more than 15 marketed cancer drugs.

W. Joseph Thompson, Ph.D.
Dr. Thompson was formerly Sr. VP of Research & Product Development at Cell Pathways and Professor of Pharmacology at the University of South Alabama. He has also been a Senior Consultant, Drug Discovery & Development for OSI Pharmaceuticals. While at Cell Pathways, Dr. Thompson oversaw the creation over 9,000 new chemical entity drug discovery candidates in the fields of gastrointestinal disease and oncology. Dr. Thompson was responsible for the filing of two INDs and managed all chemistry, manufacturing and control functions.

Gerhard Sperl, Ph.D.
Dr. Sperl provides advice and support for all pre-clinical chemistry discovery chemistry, and scale-up chemistry, manufacturing and controls. Dr. Sperl has a strong track record in small molecule- and natural product-based lead identification and optimization, and chemistry and manufacturing for pre-clinical, clinical and commercial scale materials. He is currently VP, Chemistry at Logical Therapeutics, Inc. He has held positions as VP, Medicinal Chemistry, Cetek Corp.; VP, CMC, Point Therapeutics; Dir. Preclinical Dev., ArQule, and Sr. Dir. of Chemistry & Screening Group and Dir. of Chemistry, Cell Pathways, Inc.