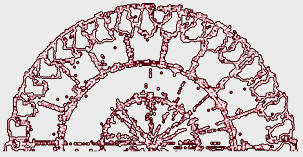 Midway Pharmaceuticals, Inc.
Rifat Pamukcu, M.D.,
Chairman, President & CEO
Dr. Pamukcu was a Founder, Director and CSO of Cell Pathways, Inc.(CPI), an emerging pharmaceutical company acquired by OSI Pharmaceuticals. He directed the basic science, preclinical drug development, clinical research, regulatory programs, and various aspects of chemical scale-up and manufacturing over the course of decade. He was also instrumental in
obtaining over $140 million of capital and in the transformation of CPI to a public company. He received his B.A. in Biology from The Johns Hopkins University and his M.D. degree from the University of Wisconsin School of Medicine. Dr. Pamukcu has authored over 110 journal articles, book chapters, and abstracts and is an inventor on over 280 issued or pending patents in the areas of drug discovery and development for cancer prevention, cancer treatment, and inflammatory bowel disease.

Harry Arader, Director
Mr. Arader is the founder and President of the Centromere Group, a business development and strategy consultant to the biotechnology industry, universities and government labs. He was CFO of Millennium Pharmaceuticals Inc. at the time of its IPO. Prior to Millennium, he spent ten years at Searle, the Pharmaceutical arm of Monsanto, in various capacities including: Managing Director of Searle Greater China, Vice President of International Marketing, Executive Director of Strategic Planning and Product Director – GI/Anti-Inflammatory Products. He held Sales and Marketing positions at Merck & Co. after receiving his MBA in Marketing and Strategic Planning from the Wharton School, and a BA in Cultural Anthropology from the State University of New York at Purchase.

Mitchell Fink, M.D., Director
Dr. Fink is Professor of Surgery at UCLA and Co-Director, Surgical Intensive Care, West Los Angeles Veterans Administration Hospital. He was the CEO of Lycera Corporation and Logical Therapeutics and founded Critical Therapeutics, Inc. He was the Founding Chairman of the Department of Critical Care Medicine at the University of Pittsburgh School of Medicine, the first such department at a United States medical school. He received his M.D. from Washington University School of Medicine, St. Louis, MO. He is an author of more than 140 peer-reviewed publications, an editor or co-editor of 11 books and serves on the Editorial Boards of the American Journal of Physiology, Critical Care Medicine, Intensive Care Medicine and Shock.