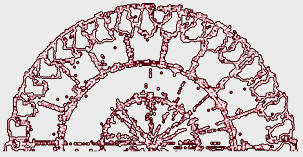 Midway Pharmaceuticals, Inc.
Midway Pharmaceuticals is a privately-held specialty pharmaceutical company located in suburban Philadelphia. Midway was founded in 2005 by scientists at the University of Chicago in the Departments of Surgery, Digestive Diseases and Infectious Disease and is led by an experienced biopharmaceutical executive, Rifat Pamukcu, M.D. Midway is focused on developing proprietary drugs for the treatment of gastrointestinal (GI) and systemic diseases. There is a particular need for
new therapies to treat bacteria-mediated and bacteria-related diseases of the GI tract. These include radiation enteritis, inflammatory bowel disease, irritable bowel syndrome, neonatal necrotizing enterocolitis, febrile neutropenia, traveler's diarrhea, and other infectious diarrhea (including those in the developing world). Existing treatments of these diseases leave ample room for improved treatment or prevention of recurrences.

Midway's platform technology, licensed from the University of Chicago, capitalizes on the finding that certain high molecular weight polymers, taken orally but not systemically absorbed, can inhibit the pathogenic behavior of bacteria in the GI tract, enhance gut barrier function and promote gastrointestinal healing. Midway's first polymer drug candidate is expected to enter human clinical trials in 2010.